We landed and cleared customs/immigration in time to see the sunrise as we took the shuttle to the car rental depot. We got a Dacia Duster rental from Lava, got all loaded in & headed over to the blue lagoon after a brief stop for coffee and pastries at a local bakery. Iceland scenery is so different from everything I've seen before – very desolate lava fields with little moss and few trees. After showering & changing into swimsuits, we relaxed in the lagoon.
The water felt wonderful as we were all very tired & jetlagged. We got 1 drink and 2 masks with our entrance package – the cleansing silica mud mask and the rejuvenating algae mask, and spent time floating and bobbing around the lagoon. It's definitely geared for tourists, but makes a wonderful first stop after a red eye flight.
We decided to head to Reykjavik and discovered the rental car was dead – we couldn't get it started. We got a blue lagoon employee to come over to help us try to jump it (pushing the rental out of its parking spot and over so the cables would reach, but no luck. We then were able to get it running by Casey dropping the clutch while myself, Jeannette, the Blue Lagoon guy, and Kat were pushing the car as fast as we could.
It worked & we took that car straight back to the rental place and swapped to another Duster. We were tired and annoyed so went straight to Reykjavik, instead of driving past the new volcano, which we could have done if heading to Reykjavik from the Blue Lagoon.
Luckily Fosshotel Baron had our rooms ready (even though we arrived well before check in time) so we went up and took naps. Our room was so small! After a few hours nap, we went exploring Reykjavik. We walked up the hill to Hallgrimskirkja, the iconic church in the center of downtown and got dinner at Café Loki, which offered traditional Icelandic foods.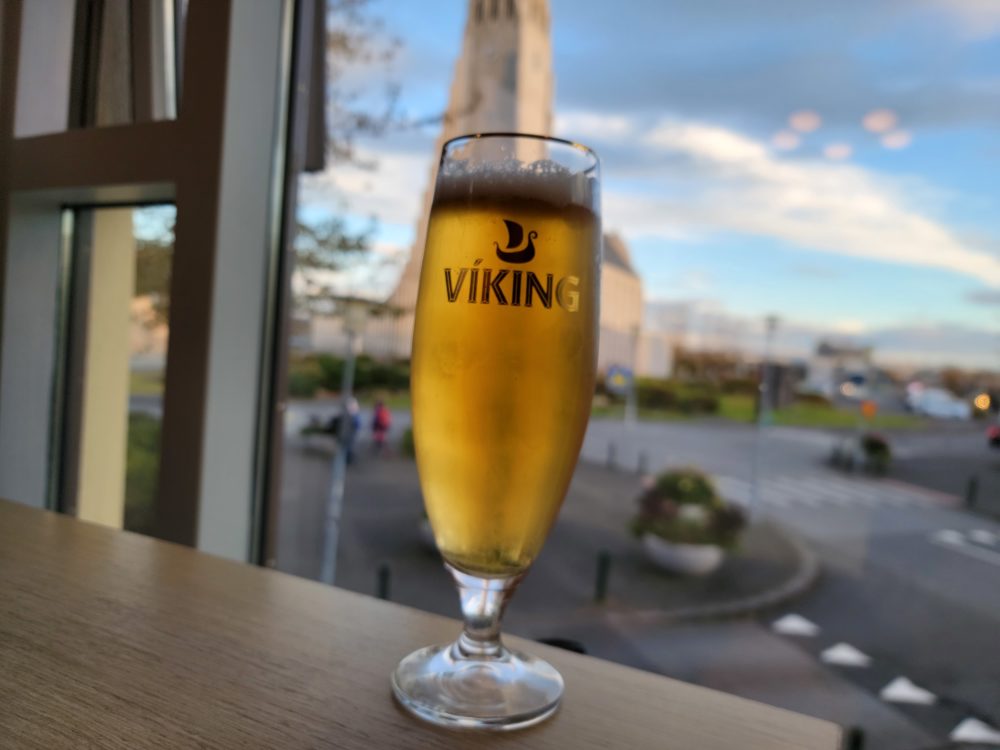 We then wandered through the streets, down Skólavörðustígur painted rainbow colors and Laugavegur Street, filled with restaurants, bars & shopping. We stopped for White Russians at the Lebowski bar, walked down to the harbor for a few pictures of the Sun Voyager Sculpture, before returning to the hotel to sleep.