After a delicious breakfast spread at the guesthouse, we headed off to finish the golden circle. Our first stop was Kerið Crater, a collapsed volcanic crater that now has a small lake in the center. We circled the top of the crater & drove north to Geysir, where there are a number of hot springs & geysers, including one that goes off every 5-10 minutes.
We saw the explosion several times, got lunch at the visitor center, then went to meet our snowmobile tour. We took a van with enormous tires off the road & up to the snow line, where we were suited up for the tour and dropped at the snowmobiles on the edge of the Langjokull glacier.
Our guide led us around on the glacier, showing where an ash covered protrusion, left by the explosion of the Eyjafjallajokull volcano in 2010 is protecting further ice melt. He gave us some ash to take home as souvenirs. He pointed out the various glaciers, connected through the center of Iceland & had all of us stay silent & still, to hear what true quietness is. There was not a single sound on that glacier.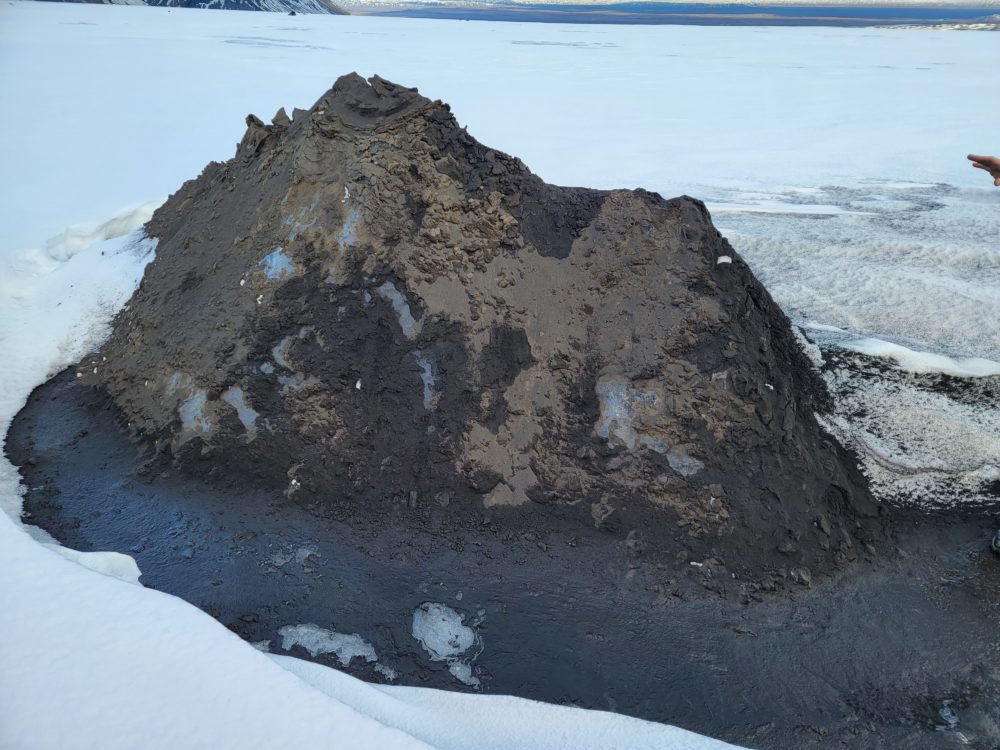 Myself and Casey mounted GoPros to the snowmobiles & we had a wonderful time riding on them. Eventually we were taken back down the mountain and returned to our rental, for our last stop on the golden circle, Gullfoss – the enormous double waterfall into a ravine, as the sun set.